EL84 Single Ended Output Transformer for Headphone amplifiers, 10W(pair)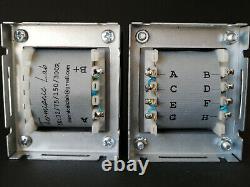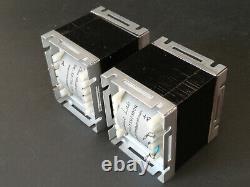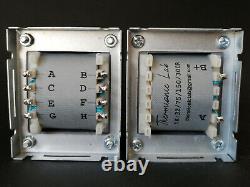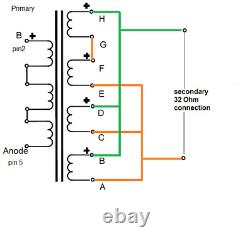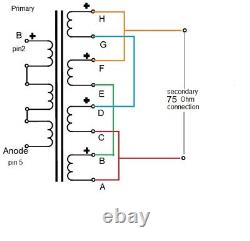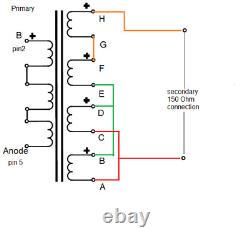 Pair of Single Ended Output Transformer for Headphone amplifiers, 10W Designed for EL84-6BQ5-ECL82-ECL83 in triode mode or tubes with similar impedance, builted in a massive core for lowish distortion in low frequencies. Frequency Response: 20Hz-49Khz -3dB at 5W output power with Idc=36mA. If the transformers are used with lower value of Idc then the low frequency response is even better. Core material: high quality annealed M6 silicon steel (19Kilogauss). Weight:1.45Kgr per transformer. Winding Wire: Double coated Grade 2 enamelled copper wire Wound with Precision, Multi section winding, for reduced leakage inductance and high dielectric strength. Secondaries are wound in bifilar method to ensure perfect load match and same bandwidth for all loads between 32/150 /300/600O.
The user can rearrange the secondary taps for different load value following the enclosed connection diagram. For further technical info/ questions, communication is always welcome.
Tube amplifier projects and related circuits uses high voltage and contact with high voltages can cause serious injury or death. If you are not experienced with high voltage safety and working with high voltage, this is not the project for you and you act at your own risk and responsibility.