KP1-4 5-100pF 25kV Vacuum Variable Capacitor High-Voltage Russian NEW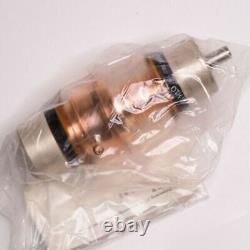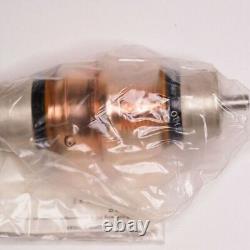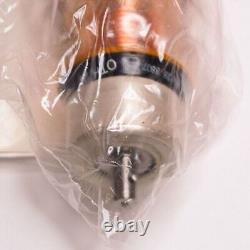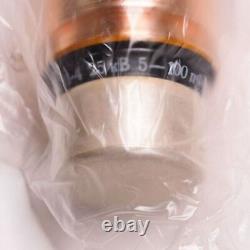 The vacuum capacitor of variable capacity KP1-4 5-100pF 25kV with a glass-metal sheath is designed for operation in DC, AC circuits and in pulsed modes. Has very exact and stable parameters. Nominal current at 30MHz: 50A. Frequency range up to: 30MHz. Diameter: 87mm (3.27 inch).
Height: 191mm (7.33 inch). Contact rings: 67mm (2.64 inch). Diameter of the contact bracelet: 52mm (2.04 inch). Width of the contact bracelet: 29mm (1.14 inch). Weight: 1.25kg (2.75lb).
Dates and prints do not match the lot. Reliable and vibration-proof packaging of the parcel.