Philips RF Tube Amplifier Tube Amplifier. Pair 4 Ohm. Read Description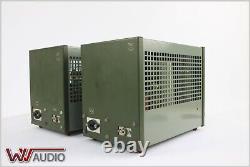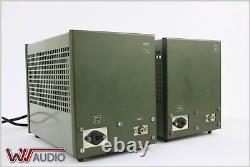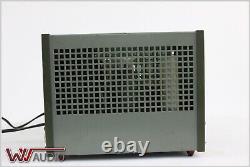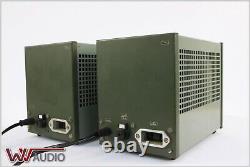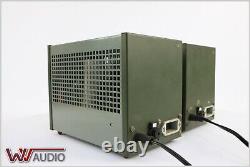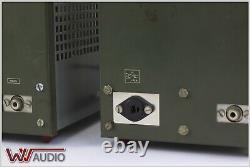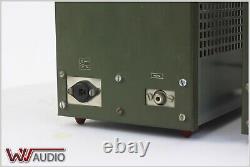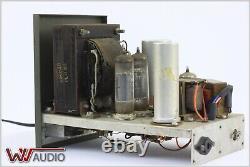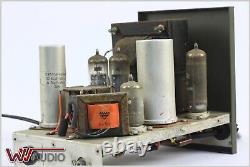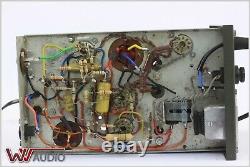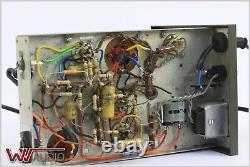 Philips HF Tube Amplifier pair in good working order. The set has been modified by a Dutch company to 4 ohms.
Amplifiers have some signs of wear. Also check out our other ads for more great audio equipment. Zone 1: 36,- EUR. Zone 2: 56,- EUR. Zone 3: 76,- EUR.
Zone 4: 136,- EUR. Look at the zone listings below to find your country! Austria, Belgium, Bulgaria, Cyprus/Republic of (except north), Czech Republic, Denmark (not including the Faroe Islands and Greenland), Estonia, Finland (not including the Åland Islands), France (not including overseas areas and departements), Greece (not including Mount Athos), Hungary, Ireland, Italy (not including Livigno and Campione d'Italia), Latvia, Lithuania, Luxembourg, Malta, Monaco, the Netherlands (not including areas outside Europe), Poland, Portugal, Romania, Slovakia, Slovenia, Spain (not including the Canary Islands, Ceuta + Melilla), Sweden, United Kingdom (not including the Channel Islands). Zone 2 (Rest of Europe).
Aland Islands (Finland), Albania, Andorra, Armenia, Azerbaijan, Belarus, Mount Athos (GR), Bosnia-Herzegovina, Campione d'Italia (IT), Canary Islands (E), Ceuta (E), Croatia, Cyprus/Republic of (north), Faroe Islands (DK), Georgia, Gibraltar (GB), Greenland (DK), Guernsey (UK), Iceland, Jersey (UK), Kazakhstan, Kosovo (Serbian province), Liechtenstein, Livigno (IT), Macedonia, Melilla (E), Moldova (Republic of), Montenegro (Republic of), Norway, San Marino, Serbia (Republic of), Switzerland, Turkey, Ukraine, Vatican City. Algeria, Bahrain, Canada, Egypt, Iran, Iraq, Israel, Jordan, Kuwait, Lebanon, Libya, Morocco, Oman, Qatar, Russian Federation, Saudi-Arabia, Syria, Tunisia, USA, United Arab Emirates, Yemen. Zone 4 (Rest of the world). All countries and areas not classified as zone 1, 2 or 3.