Vintage Eico HF-20 Tube Amplifier Model 20 Monoblock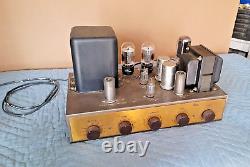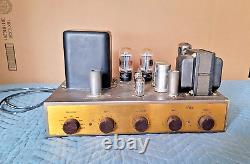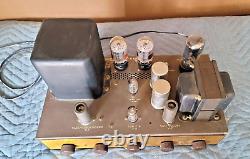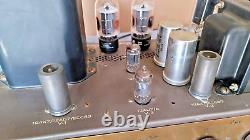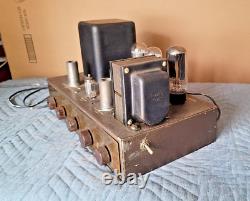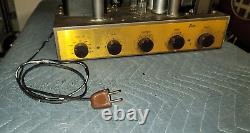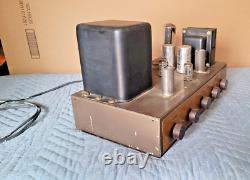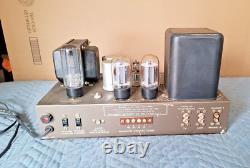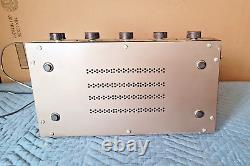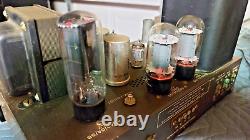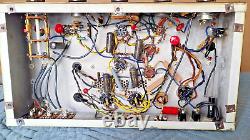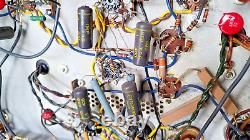 Very nice vintage Eico HF-20 tube amplifier, with serial number 36092. The chassis is in good physical condition and includes all its tubes. The bottom is also very clean as you can see in the pictures and has all four rubber feet. Chassis has some expected wear including minor scrapes and scuffs.
This amp chassis has not been tested beyond powering on. Knobs are all original, all present, and all are in good condition.
Tubes were tested "good" on a Heathkit tube tester but are also absolutely "as-is" for this listing. The outputs are a matched pair of Eico 6L6GB.
Internal circuitry looks to be original and is pretty clean. Again, please know the amp chassis itself has not been tested beyond powering on, full working condition is unknown.